Mark Gilbert is globally renowned for his comedic work with clients like AAA, Skyy Vodka, BMW, Subaru, Mastercard, and KIA. This year, Mark's "Lady Balls" spot for Ovarian Cancer Canada (Grey Canada) has been highly lauded for successfully spreading awareness in a funny yet poignant way, including a Cannes Lion win.
With a keen eye for casting and performance, Gilbert was quickly recognized as an "actor's director" capable of discerning comedy even in the most mundane of scenarios. This knack for understated comedic storytelling shines through in the recent "Twins" for BMW (KBSP). Two twins go through near-parallel lives, but humorously diverge paths in their choice of car. Mark's wry rendering of the ridiculous is exemplified in a KIA Soul campaign (Publicis Toronto) that features disastrous situations resolved by the presence of a new Kia Soul.
He began his career as a commercial photographer, shooting images recognized by The One Show and Communication Arts. The British-born Canadian citizen then took a year sabbatical, traveling through Morocco, Cuba, Nepal, and Thailand. There, he photographed compelling portraits of people, winning assignments for National Geographic, Travel + Leisure, GQ, and Elle.
He parlayed this success into a full-time directing career. Mark's talent for subtle, clever humor soon surfaced, a style which attracted interest from London's BBH, AMV BBDO, Mother, and DDB, who embraced his vision for quirky creative. He has received honors from Cannes, D&ADs, CLIOs, ANDYs, and The Marketing Awards, and has been included in Saatchi & Saatchi's prestigious New Directors Showcase in Cannes.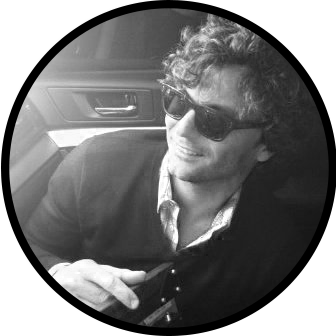 SKYY Vodka
"CLAIM YOUR CALI"
Ovarian Cancer Canada
"Ladyballs"